Patrice Wappler was a long serving employee of the Royal Bank, with over forty years of service. It was that work, in fact, that brought Patrice to Saint Luke's Place. In 1976 (the year Saint Luke's Place opened) the Royal Bank established an on-site branch to service the tenants and residents of Saint Luke's Place. Patrice visited here as the bank representative for many years.

Over those years, Patrice became friends with many of the residents and tenants and also joined the Auxiliary assisting with their fundraising and other special events.

Patrice joined the Saint Luke's Place Foundation in 2008 and is currently Chair.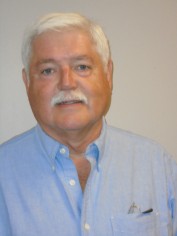 Murray Furner enjoyed a successful sales career with the same company for almost 40 years, retiring in 2013. After retirement Murray continued with consulting work and now volunteers at Community Support Connections and Meals on Wheels.

Murray joined the Saint Luke's Place Foundation in 2015, recently being elected to the position of Vice-Chair. He looks forward to assisting the Foundation with their many events and activities.


Ron Van Dam is a Certified Professional Accountant and has operated a public accounting practice in Cambridge for 20 years.

Through his practice, he has gained much experience working with Not for Profit and Charitable organizations. Ron brought his skills and energy to the Foundation Board of Directors in 2015 and also currently serves on our Redevelopment Committee and Investment Committee.

Ron has been the treasurer of a local soccer association and a choral organization. He likes to stay activity in the community and provides his financial experience to local organizations.


Dianna Smellie has been a resident of Hespeler since 1967. She joined the Foundation Board of Directors in January 2016. Dianna is a retired elementary school teacher who taught for 33 years at Hillcrest P. S. and Hespeler P.S.

Dianna and her husband bred bloodhounds for 25 years and their dogs were used in the movie "The Christmas Story. " They are also active car enthusiasts participating in parades, car shows and cross country rallies in their collector cars.

Dianna has been active, over the years, coaching, managing and fundraising for youth sports and, along with her husband, being foster parents. Dianna's other volunteer activities keep her active in her church and she continues to tutor.

Dianna has a personal interest in Saint Luke's Place because her husband's parents lived in the apartments here for over 10 years. She is committed to Saint Luke's Place and the work of the Foundation, believing that it fulfills a strong need in the Hespeler Community.


Bruce was apppointed President of the Board of Directors of Saint Luke's Place this year, having served on the Board since 2012. In addition to being an active board member, Bruce is an active member of the Society for Human Resources Management and holds a Professional HR certification (CHRE – Certified Human Resources Executive) this is a designation that is reserved for the HR profession's proven, high-impact leaders—trusted advisors with breadth of knowledge, strategic orientation, ability to build business-aligned HR strategy, and who exercise significant impact and influence across their organizations.

Bruce is currently employed by Steelcraft Inc. and he has served in Human Resource leadership roles with Nestle Waters Canada, Kodiak Group Holdings, Research in Motion (Blackberry) and NCR, where he began his career.

Bruce has multiple disciplines in Operations and Human Resources and brings more than 30 years of business experience to the role. He holds a diploma in Business Administration from Wilfrid Laurier University as well diplomas in Electronics Engineering, Manufacturing Engineering and Human Resource Management.


Helen Furner worked 24 years for the Waterloo County Board of Education before retiring in 2010.

Helen has been the chairperson of Saint Luke's Place Family Council for the last four years. Her leadership and dedication were recognized when she was named the recipient of the "Outstanding Family Council Member" Award for 2015, from Family Councils Ontario. Helen joined the Saint Luke's Place Foundation in 2015 and is active in many of their fund raising activities.

Helen also keeps busy by volunteering each Thursday for the Meals on Wheels program.


Laura Davidson is an apartment tenant at Saint Luke's Place, moving here with her husband in 2002. Laura is a past Tenant Association President, previous Saint Luke's Place Board member and currently, since 2012, a Saint Luke's Place Foundation Board member. Laura is very active in fundraising events at Saint Luke's Place, including the Annual Davidson Family Fish Fry and the Christmas Goodies Sale.

Laura is a life long resident of Cambridge, past business owner and life member of the Preston Legion. She also serves on the Saint Luke's Place Auxiliary. Her activities at Temple Baptist Church and participation in the many programs that Saint Luke's Place offers keeps Laura very busy.

Laura is looking forward to many more years of living at Saint Luke's Place and contributing to the continued success of the Saint Luke's Place Foundation.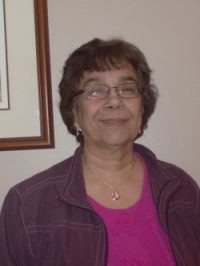 Julie Teixeira is a long time resident of Cambridge.

Julie joined the Saint Luke's Place Foundation Board in 2014. She had previously volunteered with other Non Profit Organizations, including 14 years as a board member of the Hespeler Figure Skating Club.

Julie's career saw her work in Accounting, Production Control, Custom Liason and Material Management, mostly in the Automotive Sector.


Margot Kummer joined the Foundation Board of Directors in 2017. She has recently retired from Saint Luke's Place after 35 years of service to seniors in our community. Margot joined Saint Luke's Place in 1982 as a part- time evening charge nurse and over the years, professional growth and a commitment to seniors saw her assume the role of Director of Care in 2004..

Margot has been certified as a Long-Term Care Administrator through AdvantAge Ontario (formerly OANHSS). Margot has also been certified as an accreditation surveyor for CARF Canada, which assures that other providers strive to offer the highest quality services.

As Margot has said, "my life has been about seniors and their care" and well knows the importance of the Foundation in the lives of our seniors. A lifelong resident of Cambridge, Margot continues to live in Cambridge with her husband and has two daughters.


Patty Attwell is Marketing Manager for the Space Portfolio for Honeywell Aerospace. From her office in Cambridge, she leads the marketing communications strategy supporting a global space business that makes components and systems for NASA's manned space programs and missions.

Over the course of a career spanning several decades, Patty has advised CEO's and their teams on brand building, reputation management, employee engagement and external outreach. She is a Past President of the Waterloo Chapter of the International Association of Business Communicators (IABC), and a current member of the Program Advisory Committee for Conestoga College's PR/Media/Design Programs.

Patty has gotten to know Saint Luke's Place very well in the last few years, as her mother is a D Wing apartment tenant and her late aunt lived in long term care. She never takes for granted the great home that Saint Luke's Place provides for seniors in our community and looks forward to contributing to the future success of this excellent facility.

Patty lives in Cambridge with her husband and two sons, as well as two male rescue cats. She doesn't mind being outnumbered by that much testosterone. As in her line of work and her new commitment to the Saint Luke's Place Foundation, she relishes the challenge.


Gary Shantz is a native of Waterloo. He studied at Wilfrid Laurier University, graduating with a degree in Economics. Gary has vast experience in the entertainment industry serving for many years as Front of House Manager at Centre in the Square in Kitchener and is currently House Manager at Dunfield Theatre Cambridge. Gary's long career with Canada Revenue Agency also helps him to bring a strong business perspective to his volunteer endeavours.

The Foundation will greatly benefit from Gary's widespread involvement and knowledge of charitable organizations having served on the Canadian Mental Health Association Board, Help Distress Line, Fundraising Committee of ACCKWA and the Annual AIDS Walk. Gary has also been involved in the annual Theatre Event Fundrasier for Junior Achievement and was the United Way Fundraising Campaign organizer for the Federal Government workplace campaign.

The dedication to charitable, not for profit organizations speaks to Gary's desire to make his community a better place for all to live.

Foundation Board Meetings are held on a monthly basis, with exceptions during the summer months. If you are interested in participating on the Foundation Board, please fill out the Online Volunteer Application form.